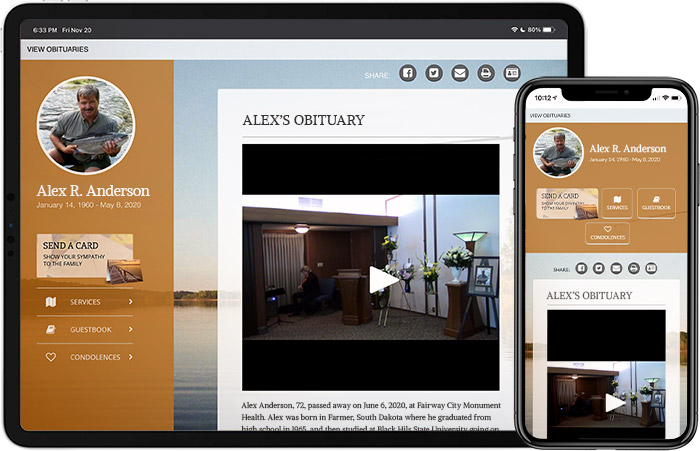 Livestream IN your obituaries.
Did you know Facebook Live videos don't appear in Google Search? This means going live on Facebook does not help you reach more people organically.

We built MemoryShare to solve this problem and grow funeral homes. We're designed to make families come to you and stay with you.

Create a service in your MemoryShare portal, use our app to record or livestream and keep your videos directly inside your obituary page.

Boom.

In 30 seconds – you increased traffic and leads to your website, created generational value for a family, and gained a competitive edge in your market.

No-brainer.